"Met Lisa many years ago and without her I would not have made it, she worked with my eating, workouts fitted to me. Also had a knee replacement, she came to my house everyday and did my rehab for it. She takes no mercy in training you but when you pay top dollar for a trainer you should expect nothing less than that. If your ready to change you fitness there is no one better than Lisa to do the job."
- Lee D.
| | |
| --- | --- |
| Before | After |
| | |
"Lisa has been my personal trainer for about 6 months and can tell you that she has a strong passion for helping people reach their fitness goals. Lisa is very knowledgeable and enthusiastic and keeps me motivated until the very last set. If you need someone to give you challenging kick-butt workouts, I highly recommend you hire Lisa as your personal trainer!" - Bob S.
"Training with Lisa is a truly enjoyable experience. She tailors the workouts to my individual needs with an emphasis on keeping the sessions interesting and challenging. Workouts with her are like an hour with your coach, best friend and biggest fan all in one!!" - Marsi F.
"Lisa knows what she is doing! I have worked with her for about 6 months, and I love the results. Not only do I look better, (I get complements all the time about my legs!) I feel better and more confident. I actually look forward to going to her to work out twice a week, even if I am dead tired from work. It's never a boring workout with Lisa! "
"I have been working with Lisa for about a year now to add lean body mass and muscle. I had never hired a personal trainer because I didn't feel like I could afford it. I think that I've come to realize the expense has been well worth the investment in my health and well-being. She manages to keep pushing me throughout my workout despite times when I maybe did not feel all that into it. She changes my workout routines to keep it interesting and FUN. She is able to converse intelligently about diet, supplements and life style factors that affect my goals even if sometimes I tried to resist...Gradually a rapport was developed and gains have been achieved. I would highly recommend Lisa."
"Nine years ago my husband's back was causing him pain, enough to keep him from being as active as he would like. One day I drove by Life Force Fitness and a light went on! Maybe if he were to strengthen his back muscles it would help keep the pain away? When I called, Lisa answered the phone and was very helpful. Lisa worked with him, being careful not to hurt his back. As they worked he began to feel better and wanted to do more. I started to join him and Lisa helped me define my muscles too (who knew I could have muscles)."
"Lisa has been training me for over 9 years. She is always changing my workout routine so it never gets boring. I highly recommend Lisa Mastley."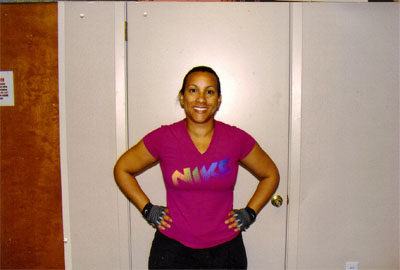 "Lisa is just a God send. I came to her weighing 170 lbs but wanted to get down to 140 for my wedding. She is extremely effective when it comes to a workout regiment. I could not have made it to 141 lbs withour her. Luv u Lisa!"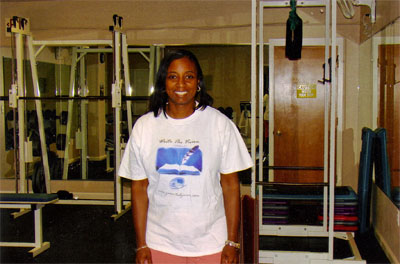 "When I started with Lisa I weighed nearly 440 lbs. With Lisa I have been able to lose over 150 lbs with more still to come. Not only has she put me through some of the best workouts I have ever had, she is always changing her style to hit my whole body. Just when I get used to one exercise Lisa will change it up on me. Together we have trained for weight loss, strength, tone, definition, balance, and flexibility. I can honestly say that Lisa cares about each of her clients more than one hour a day twice a week. She has become a great friend and I look forward to many more years with her."